Moderator Training Program


'Junior Moderator' is a 'training position' where members within this group are interested in and willing to invest the time, energy, and loyalty to IGDID that is expected of all staff. Junior Moderator Requirements. You understand that this is a 'trial' program and acceptance is upon approval of application.

If you are interested in applying for this position, click here. Junior Moderator Application. Remember that you must be an advanced member of IGDID - a participating member with over 100 posts.

If you are not a member of IGDID, click here to apply.

If you have any questions or comments, contact an executive administrator from our contact forum - Contact Administrators

Thank you for your interest.





What is Ivory Garden?

Ivory Garden is a nonprofit organization - dedicated to providing resources, education, communities (forums, and live chat rooms), and support for survivors of and those who support survivors of childhood trauma - including family, friends, mental health professionals, educators, and other interested parties. Through these activities, Ivory Garden strives to support survivors and raise public and professional awareness of childhood trauma and its effects on survivors and their supporters.


Our Mission Statement:

Ivory Garden strives to provide support to survivors and those who support survivors, as well as raising public and professional awareness of the effects of childhood trauma:

1). Provide international forums, and chat rooms where folks who live with the effects of childhood trauma, as well as families, friends, mental health professionals, educators and other supporters can meet, share experiences, and find valid resources in safe and respectful environments.

2). Provide educational materials and opportunities to survivors of childhood trauma in order to further understand and promote healing.

3) Provide educational opportunities to those who support survivors of childhood trauma including: family, friends, mental health professionals, educators, and other interested parties.

4). Provide other needed services in support of the Mission, as determined by the Board of Directors of Ivory Garden.

What we offer for survivors of childhood trauma and their supporters:

Ivory Garden Home Website: This home website offers articles, which are updated often; survivor stories, written by Ivory Garden members and survivors; artwork, done by members and survivors; prose, including short stores, books; poetry; and information about upcoming events, newsletter, webinars, store, and a variety of other information.

Ivory Garden Dissociative Identity Disorder Support Group:

This is a community of folks who struggle with dissociative disorders. This is a private community where members discuss a variety of topics all focused on moving forward with healing. It is our most active community, with about 500 posts a day and 2,000 + members. Members are supportive, accepting of each other, validating, and compassionate. The community includes a large staff, store, articles, chat with audio video capacity, and a variety of activities.

Ivory Garden Sharing and Caring Support Forums:

This is a new community - recently added at the request of many. It is an open community of folks - including childhood trauma survivors, their supporters, professional folk, and anyone interested in childhood trauma and its affects on folks. This is an open forum set up to encourage discussion and public awareness. All are welcome to post on this forum.

Ivory Garden Trauma Recover Therapeutic Support Group:

This is also a new community. It is a closed forum for trauma survivors, professional folks, and supporters. The forums focus on healing. It is basically many forums - each focused on one area and each as exercises in a peer supporter led group exercises that promote healing. Besides group therapy, this community will offer one-one online peer support. These sessions will be held in our chat rooms which have audio and video capacities. Anyone needing additional support through peer support exercises is encouraged to join.

Ivory Garden Live Chat Rooms:

Our chat rooms have the option of text, audio, and video. There are several rooms. Each of the communities has access to the chat rooms. There are regular chat activities including: educational topics of discussion, littles chats, karaoke, group games, teen-talk, webinars, and other activities.

Monthly Newsletters: We provide newsletter - for each community as well as one newsletter for all communities.

Ivory Garden Store:

Our store helps us to finance our communities, chat rooms, boards and sites. Some of the items are made by members.

Articles:

A wide range of articles are included both here and on the site of each community. These are constantly being updated.

Artwork:

Members contribute artwork regularly.

Personal Stories, poetry, and other prose:

These are found throughout this site an on each community. Most are contributed by our members.

Webinars: Educational and tutorial - these are announced here and on each community.

Peer One-One Supporters:

This is offered through our communities. Simply, join one of the community and contact an executive administrator or owner.

Enjoy, heal, and learn:

We provide these communities, actives, and information in order to promote understanding the affects that trauma has on survivors as well as healing and comrader. And to give folks a place to feel at home - to meet others and discuss in safe environments. We understand that reaching out through the internet can be scary. Our community are adequately staffed and we are always available to help. We want all to enjoy being a part of Ivory Garden.

Visit our store: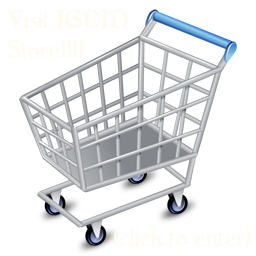 Thank you for your continued support.

If you would like to donate monthly: